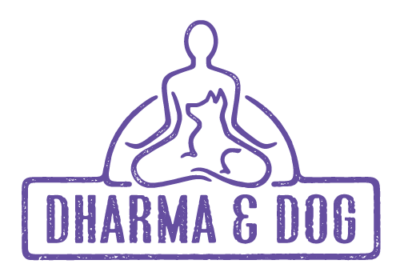 a "pets & people" emporium
Yoga, Meditation, Metaphysical Gifts & More…
Over the years of tending to our community's physical health we have curated a gift and yoga supply at Rainbow Connection to also nurture the mind and soul.
Take a walk through our combined metaphysical shop to experience the sound healing music of our singing bowls from the Himalayas, our eco-sourced yoga wear and supplies, our aromatherapy section to fill your senses, and the grounding and expanding beauty & power of our extensive collection of crystals and stones.
Our mission is to provide fair trade items and/or environmentally sourced & manufactured products. We aim to provide you with beauty, information and events at a fair price.
Please visit us for your gifting pleasures, either for yourself or your loved ones.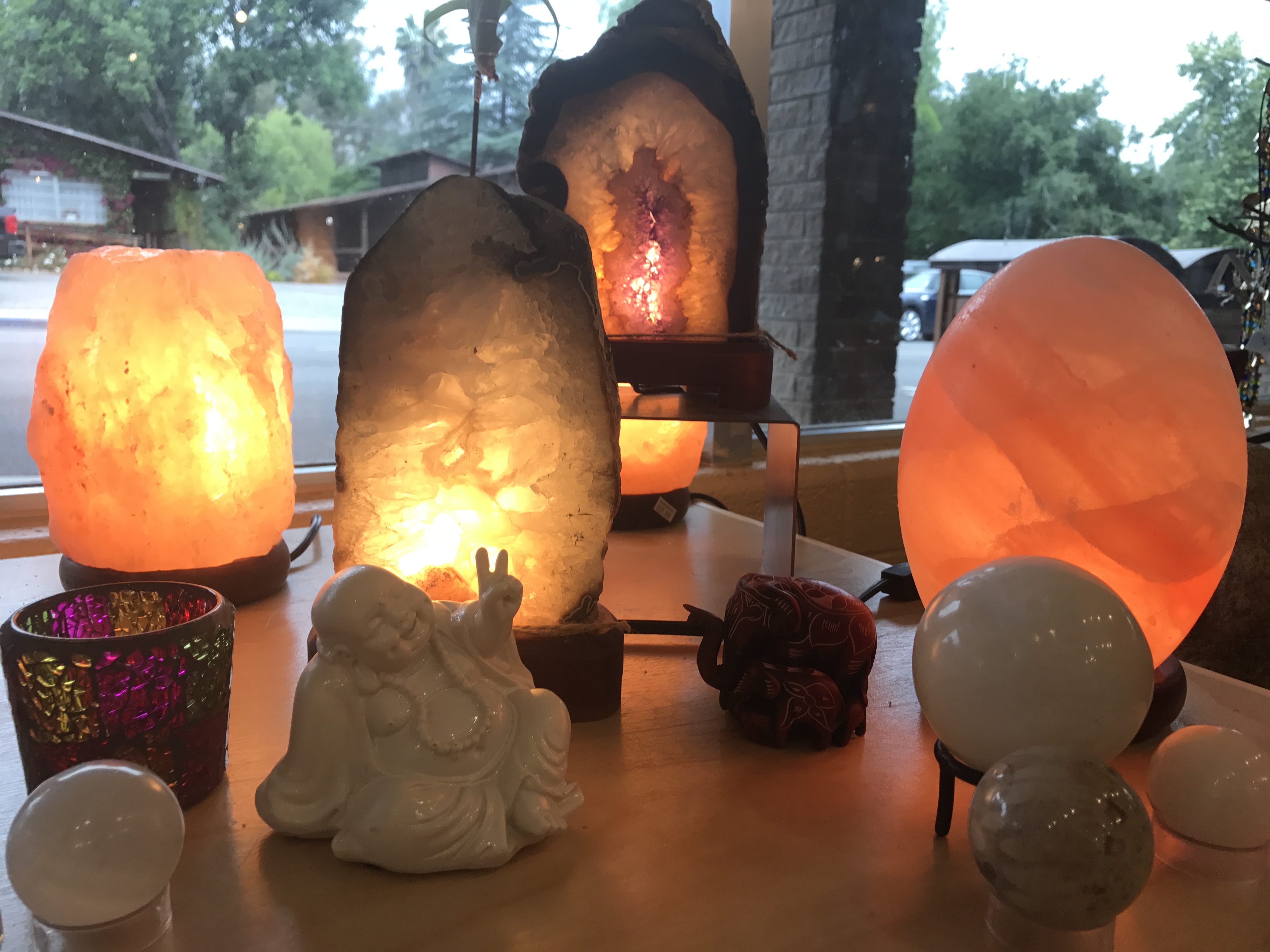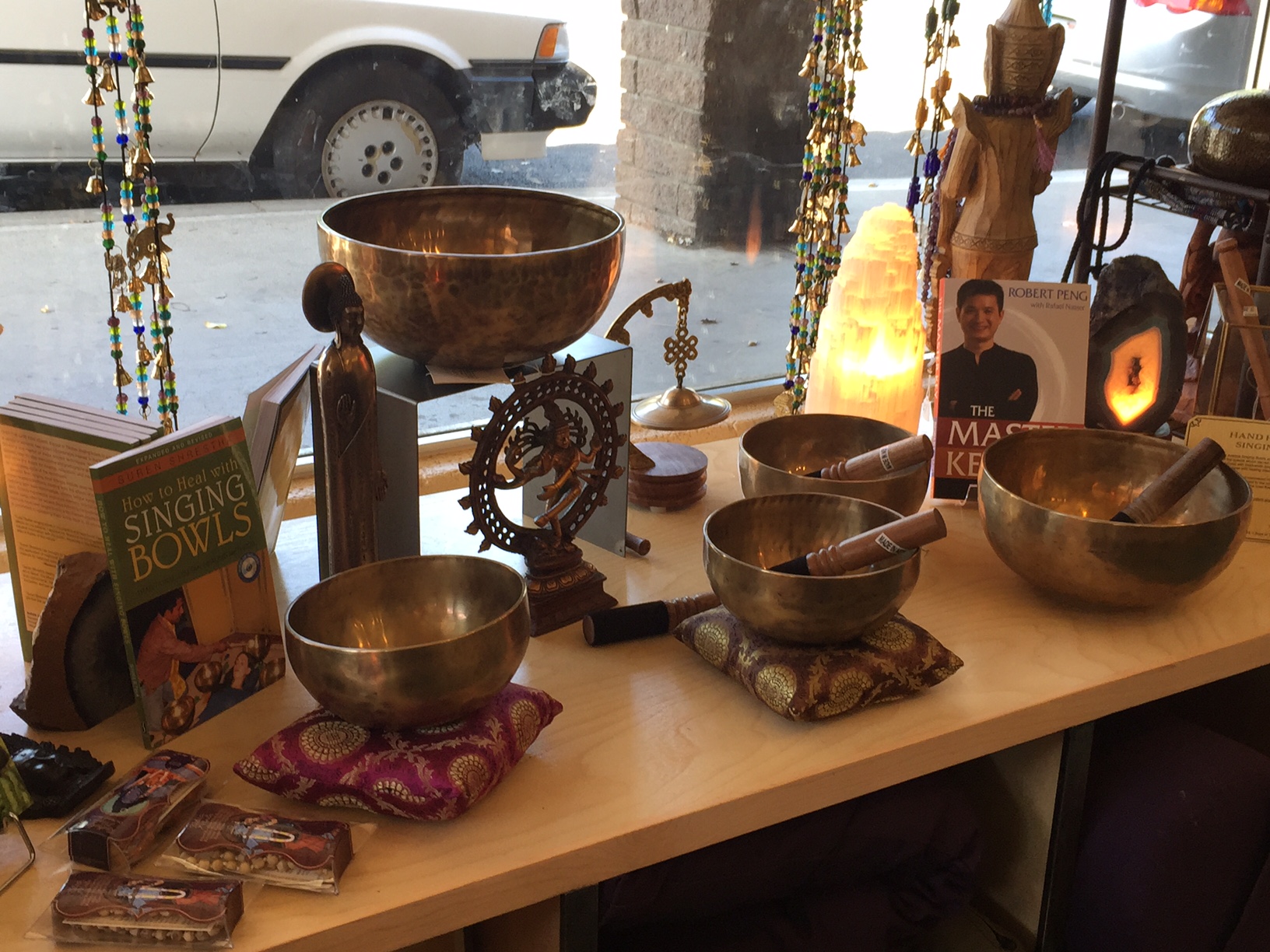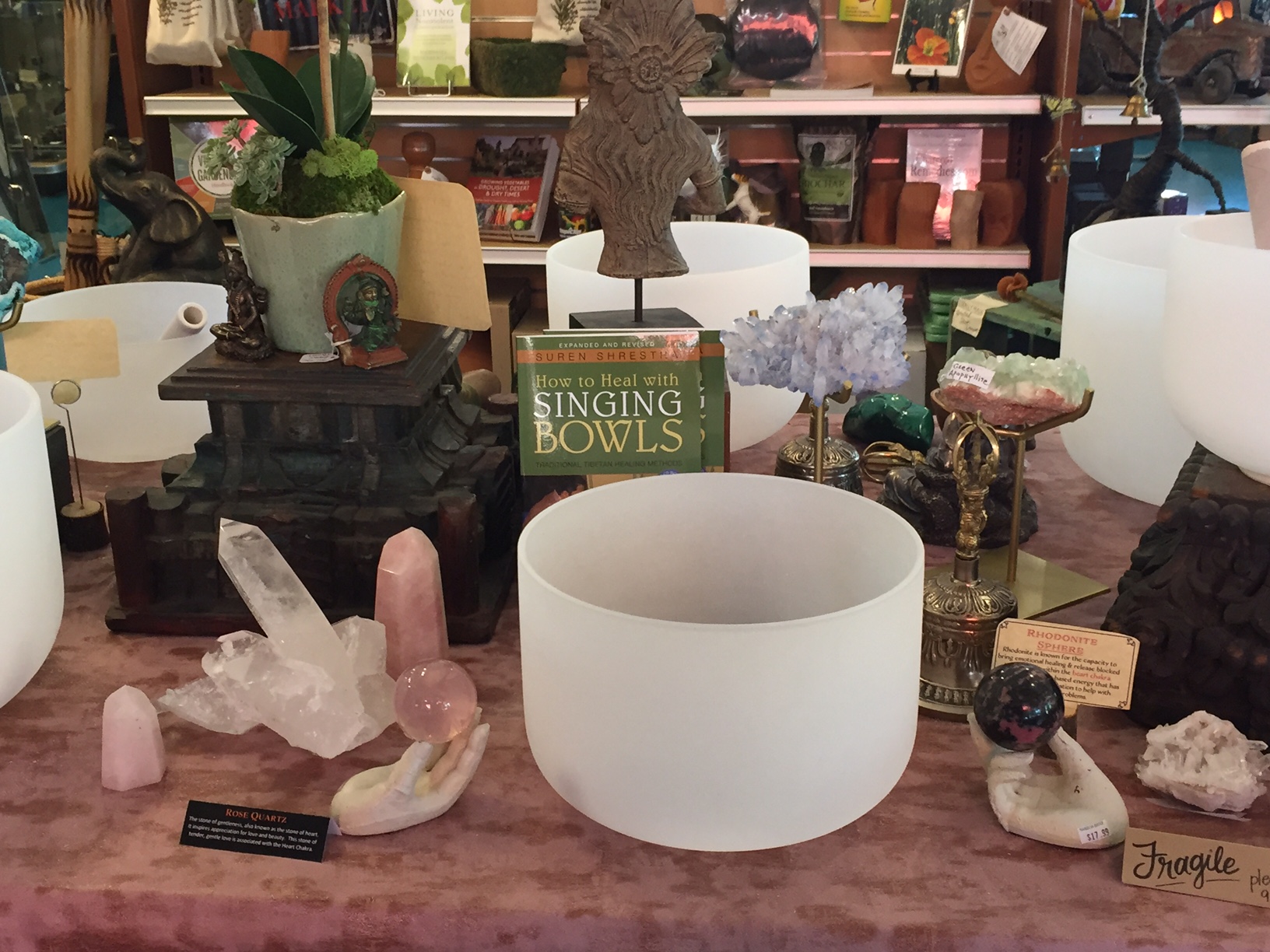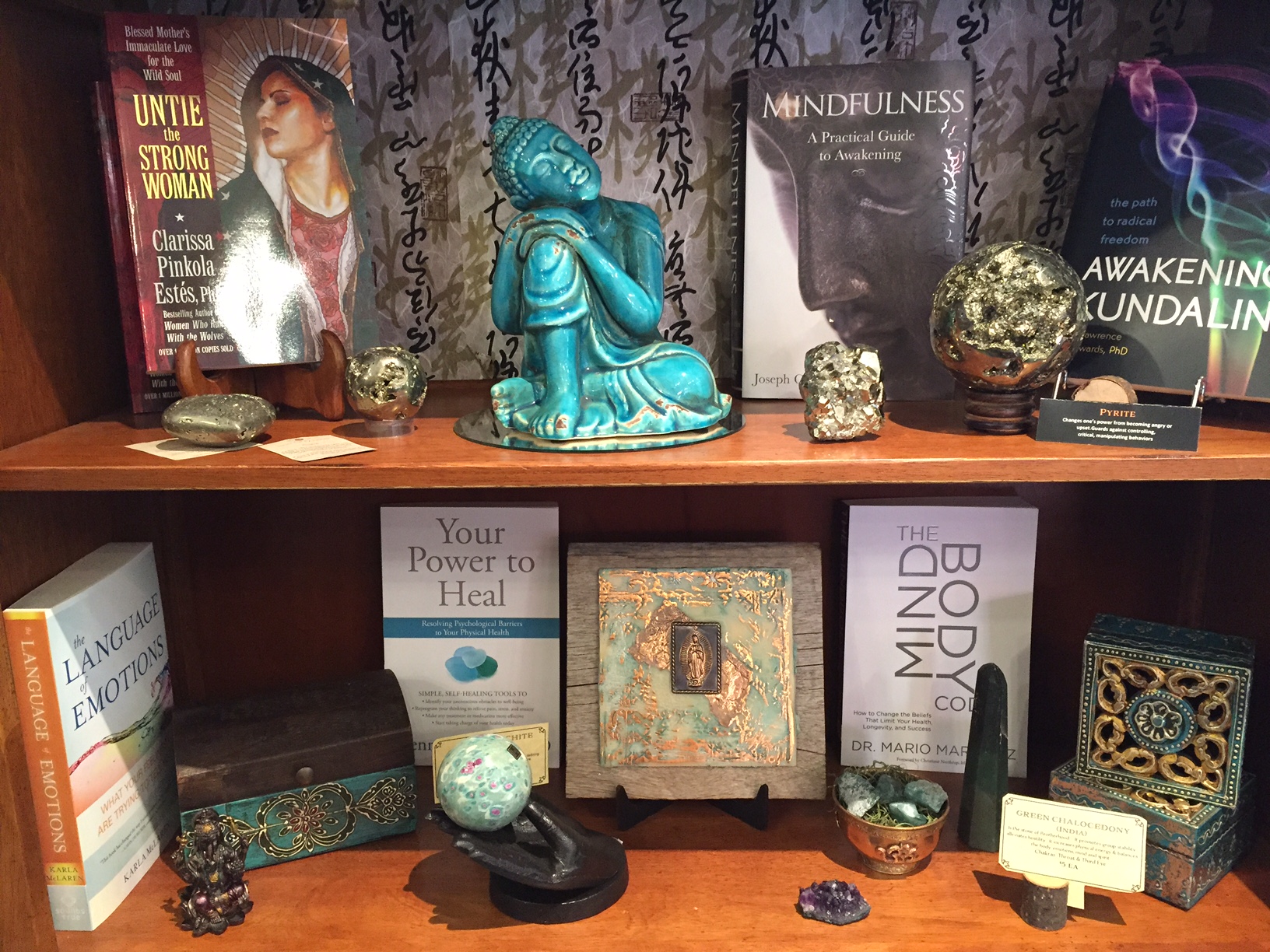 Healthy Pet Foods, Raw Food & Pet Supplies
We love our animals – and yours. If you live in or visit the Ojai Valley, you are likely to have one or more pets living in or around your home. Rainbow Bridge customers often care about what their pets eat and enjoy, as much as any other family member. Our pet supplies reflect that love with the largest selection of grain-free, organic and special-need dietary foods and chewables in the valley. Please ask for samples to take home to your pets. Some of the brands we stock are PureVita, Petcurean Now, Halshan, Taste of the Wild, Evanger's and Small Batch.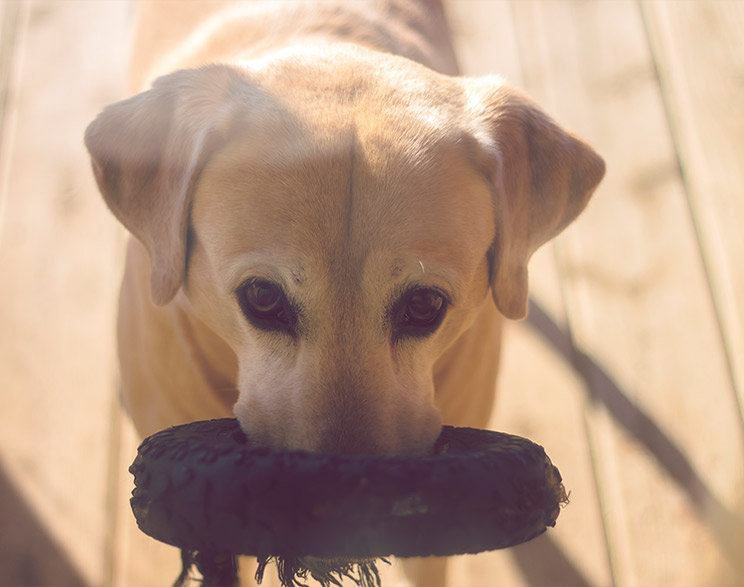 With more people understanding the importance of balanced, high-quality nutrition for our animals, the natural pet food market is growing rapidly. Rainbow Pets now features a large selection of raw pet foods, ranging from traditional raw protein like beef, chicken and turkey to more exotic proteins like pheasant, venison and rabbit.
If we don't stock something that satisfies your pet's dietary needs, please let us know. Our goal is to optimize the health of your pets by providing them with the best food possible.

This error message is only visible to WordPress admins
Error: No feed found.
Please go to the Instagram Feed settings page to create a feed.