80% of pet owners report having a pet with a fear of thunderstorms and/or fireworks
Many animals hear at a wider range of frequencies than humans. The sounds that we are accustomed to may be difficult for animals to get used to. As technology progresses, there is now a solution for your pet's ailments that you can feel good about and the coolest part about it is it's homeopathic.
The Solution
Home of homeopathic remedies and 20 years of clinical use, HomeoPet LLC is the global leader in researching, developing, licensing and producing AHPT's (Advance Homeopathic Pharmaceutical Technology). With products that cater to anxiety, skin and coat allergies, worms, and many more issues. This leading brand has over a decade of research and development while ensuring that they offer the purest ingredients for your pet's health.
What is Homeopathy?
Homeopathy is a natural medicine therapy that has been used for hundreds of years. In 1796, a German medical doctor named Samuel Hahnemann discovered the principles of homeopathy. The therapy is based on the theory of "like cures like." The goal is that if a substance can cause a symptom, then by consuming a very small amount of the same substance may cure the illness by prompting the body's own healing mechanisms thus returning the body to a healthy condition.
What is Homeopet?
HomeoPet is a family owned business established in 1994 that produces Natural and Homeopathic remedies for animals. Daniel H. Farrington founded the company by collaborating with his brother Thomas Farrington, MVB MRCVS VetMFHom. Daniel wanted to bring Thomas' natural remedy formulas to the animal population. Thomas, who was a conventional practicing vet, has now been using alternative and homeopathic medicines in his practice for almost 30 years. The team got together and Homeopet was born!
Safe, Gentle, and Alternative
Many animal conditions cause suffering in animals even if they aren't life-threatening conditions. Previous ways of treating these conditions were too expensive and more than often were harmful drugs that had significant unwanted side effects. HomeoPet treatments provide support and relief without unwanted side effects while improving the animals own natural healing system. HomeoPet products provide safe, gentle, and effective relief to suffering animals.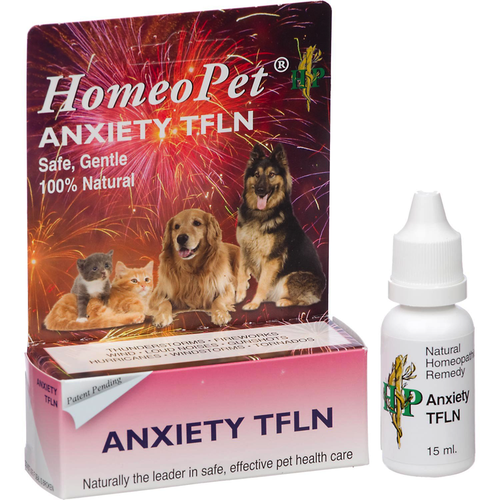 Safe
Free of all chemicals
Safe for puppies, kittens, and nursing animals
Clinically used on dogs, cats birds, rabbits, hamsters, ferrets and pot bellied pigs
Manufactured under FDA registered process
All research programs conducted since 1991 have shown no adverse effects
Gentle
No known side effects
Formulated in a 100% natural solution that is easy to administer
Alternative
Scientifically formulated to harness nature's natural healing power
Results are repeatable and reproducible
Unparalleled safety
Over a decade of research and development
Meets and exceeds all GMP (Good Manufacturing Practices) standards
The Purest Ingredients
During scientific advances in the 1970s, highly skilled scientists worked with a research laboratory and found the purest raw materials; ingredients free of all pesticides, chemicals and fertilizers. The manufacturing facilities ensure that the finished products are manufactured to standards meeting or exceeding GMP's standards. HomeoPet, LLC is the only homeopathic company to have credentials in product quality control, in technology development, and funded university based research programs.
The Symptom Checker
They offer awesome features online that show you what symptoms your pet is having and what product will be the right fit for that symptom. The Symptom Checker is super cool because it allows you to dive deeper into what issues your pet may be having. You choose between three animals; cats, dogs, or horses, then choose different parts of the body. After choosing a part of the body a list provides detailed information of what possible symptoms your pet might be having and then helps direct you to recommended remedies for those symptoms.
Through this you can distinguish what homeopathic remedy will be the right one for your pet and you can decide all of this from home even before you get to the store.
Where can I find HomeoPet products?
You can find it right at the Rainbow Bridge Warehouse in downtown Ojai. HomeoPet also offers a store locator online to find the store nearest to you.
Conclusion
We often forget that being a pet owner is difficult, rewarding, and life changing wrapped in one experience. Your pets support you during difficult times, they have been a pain in the neck at other times, and they have showed you how to take care of someone other than yourself. We know now that it is our duty as pet owners to give the best care that we can.